Sticker Printing UK - Paper Stickers and Labels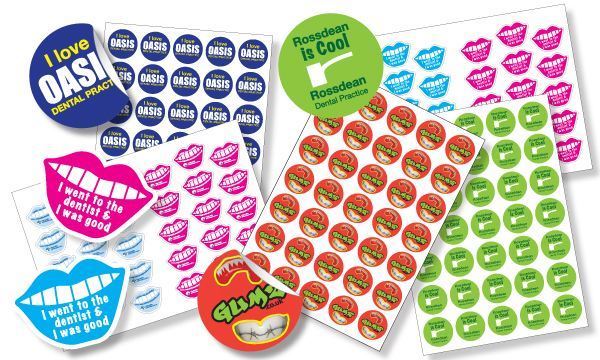 The Sticker Printers paper stickers and labels include a standard "off the shelf" range which are pre-cut to size and shape and are supplied on sheets. These labels and stickers can be bespoke printed full colour within the given dismensions and shape. This product offers a super fast turnaround for clients who have a short lead-time and need something ASAP! Please note minimum order quantities apply.
This standard range of paper stickers and labels are supplied on A4 sheets and include:-
Circles or round stickers- 19mm, 25mm, 37mm, 50mm, 64mm, 76mm and 89mm
Squares - 37x37mm, 51x51mm
Rectangles - 22x16mm, 25x38mm, 25x51mm, 25x76mm, 37x51mm, 33x62mm, 68x96mm and 94x140mm -
Rosette shape sticker
Wheelie Bin shape sticker
Foot shape sticker
Telephone shape sticker
Van shape sticker
Triangle shape sticker
Lorry shape sticker
Heart shape sticker

House shape sticker
Computer shape sticker
Hand shape sticker
Star shape sticker
Awareness Ribbon shape sticker
Car shape sticker
Oval shape sticker
As well as the above standard shape range we do have other sizes and can also produce bespoke label shapes which we can supply and print onto A4 sheets or on to rolls of stickers for charity campaigns. There would be a cutter charge for this.
This standard shape range can also be supplied as kiss cut on sheets in vinyl if required - POA
Email your requirements to sales@thestickerprinters.co.uk