Security Wristbands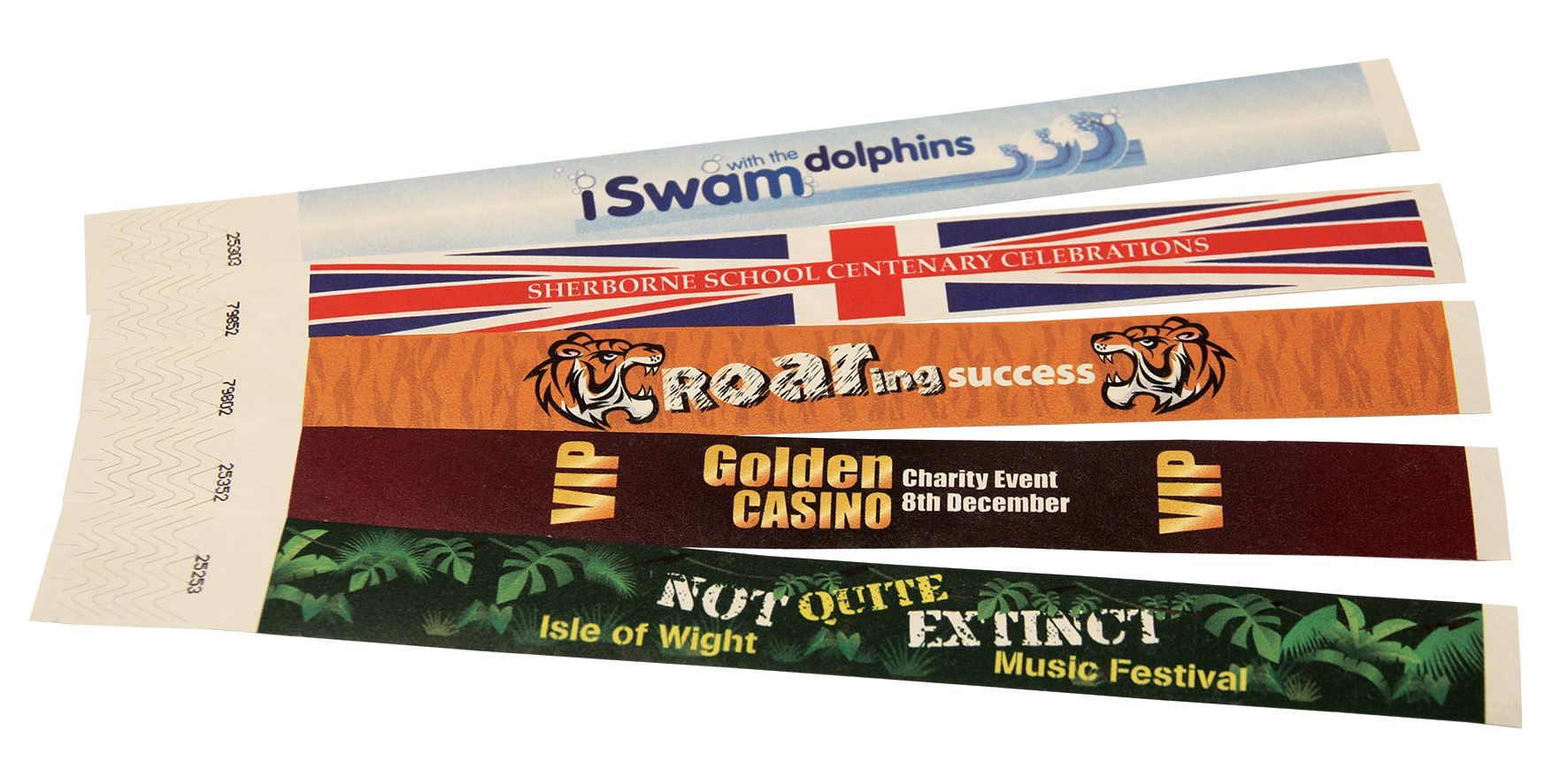 Size 25 mm x 250 mm
Made from a special Tyvek material that is tear, stretch and water-resistant, with a simple self-adhesive attachment that can only be used once.
The wristbands come sequentially numbered and can be printed in full digital colour, including a complete background colour and images. Minimum order 100.
A fantastic product with a multitude of uses!
Plain stock also available in 19mm. Minimum order 100.
Ideal for Festivals, Concerts, Club Entrance ID's, to identify levels of Contributions and Children's Clubs.
Need a price? Email us at sales@thestickerprinters.co.uk with your requirements.